I want to say thanks to MeltingPotsAndOtherCalamities for tagging me to do the My Life In Books Tag. Be sure to check out their post for the My Life In Books Tag …if you haven't done so already. 
A Book For Each Initial
M- More Happy Than Not by Adam Silvera
A- Autoboyography by Christina Lauren
N- No. 6 by Atsuko Asano & Hinoki Kino
I- If I Was Your Girl by Meredith Russo
A- Aristotle and Dante Discover the Secrets of the Universe by Benjamin Alire Sáenz

C-  Call Me By Your Name by André Aciman
A- American Born Chinese by Gene Luen Yang
L- Locke & Key by Joe Hill & Gabriel Rodríguez
B- Blue Is The Warmest Color by Julie Maroh
O- Old Man's War by John Scalzi
O- On The Jellicoe Road by Melina Marchetta
K- Kick-Ass by Mark Millar, John Romita Jr. & Rob Liefeld 
U- Ugly Love by Colleen Hoover
N- None Of The Above by I.W. Gregorio
I- I'll Give You The Sun by Jandy Nelson
C- Captive Prince by C.S. Pacat
O- Openly Straight by Bill Konigsberg
R- Release by Patrick Ness
N- NightS by Kou Yoneda

****I tried to only pick books that I would recommend (albeit to varying degrees of "recommendation"), that I have read, and that if a part of a series is the first book. However, I got stumped with "U" so I had to put Ugly Love, but it is not a book that I would highly recommend.***
Age—Count Along Your Bookshelf
Nailbiter, Vol. 2: Bloody Hands by Joshua Williamson (Writer), Mike Henderson (Artist), Adam Guzowski (Colourist), John J. Hill (Letterer) 
*not read Vol. 2 in this series yet, but have read and reviewed Vol. 1*
Book That Represents a Destination You Want To Travel To
Queens of Geek by Jen Wilde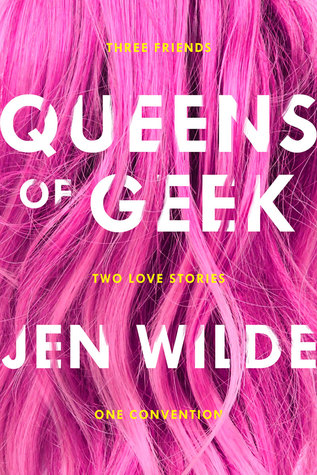 *You can check out a review of this novel here*
Favorite Color
My favorite color is BLACK (…okay, my favorite 'non-color' is black 😛 )

Black Butler, Vol. 1 by Yana Toboso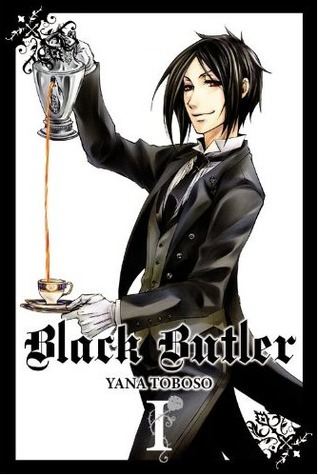 *not read, but have watched the anime*
Fondest Memory Of
The Caves of Perigord by Martin Walker 
Most Difficulty Reading
I have a Non-Fiction selection:  Hunger by Roxane Gay

…And a Fiction selection: The Five Stages of Andrew Brawley by Shaun David Hutchinson
*I deeply love both of these books, but they are "difficult reads" because they were emotionally taxing*
Which Book In Your TBR Pile Will You Get 
the Biggest Sense of Accomplishment From?
East of Eden by John Steinbeck 
*I will be so happy when I have finally finished this novel. I have been reading East of Eden since March of 2016. My progress has been devastatingly slow, but that is no indicator of my reading experience. I have been thoroughly enjoying this novel and it has become one of my favourites, even before completing it.*
Tag, you're it!!!
Also, anyone who would like to do this Tag, but hasn't been officially tagged yet….go for it!
*I still have a ton of awards and tags to catch up on, and know many of you have already done most of these a few times over, so until I've caught up I'll only be nominating around 5 bloggers per tag/award. If I've missed that you have done the award/tag already and aren't up for doing it again, please just consider it an honourable mention*