THE RULES:
~ Thank the blogger who nominated you and provide a link to their post.
~ Answer the 11 questions they asked you.
~ Come up with your own set of questions.
~ Tag your chosen 11 bloggers and don't forget to tell them as well!
I'd like to give a huge thanks A Happy Little Bookworm for the nomination!! They have an awesome blog filled with great book reviews, tags, awards and other cool original post ideas. So please head over there to check them out if you haven't already: here
The Questions & My Answers
1) What are your favourite book to movie conversions?
This is a pretty hard one for me, since I usually dislike movie adaptations. I'm pretty sure the one I every really liked was The Hunger Games movie adaptations.
2) What genre of books are you hoping to read more of in 2018?
Fantasy and some non-fiction. Fantasy because I have so many unread ones on my shelves, and non-fiction because I almost never read any.
3) What is your favourite blog post (by a blogger other than yourself) that you've seen in the last 2 weeks?
In truth, I've actually come across quite a few amazing posts, lists, and reviews. But if I narrow it down to one, I'd have to go with "The Beating Heart of a Creative" by Kimchi-sama. I only just came across the post, but it was such a powerful one, with words and a message that I really needed to hear that I needed to share it here and ask you guys to please stop by and spend some time to read it. 
4) What is your most anticipated release for the remainder of 2018?
Book: A Reaper at the Gates by Sabaa Tahir
Anime: Not including season 2+ releases- things would get a bit crazy otherwise
Golden Kamuy
Movies:
Battle Angel Altia
and Ready Player One
Favourite fictional couple from a book you recently finished?
Book: Finnikin of the Rock by Melina Marchetta
LOVE THIS BOOK TO PIECES!! I'm not giving names, but that couple was PERFECTION!!
Manga: Noragami by Adachitoka
I cannot tell you the joy it brought me to have finally caught up with collecting this series, and be able to finally start reading them! 
Where and when (place & time of day) do you most like to read and/or blog?
Reading: 24/7. Lol, but seriously. There is no time/place I won't try to get away with reading. I'll even read while walking on the street.
Blogging: Usually during commutes or once I'm home at night. 
Favourite bookish setting that you would most like to visit?
Really just about every magical/fantasy world I've came across lol. But the first ones that pop into my mind are:
Books:
Fire by Kristin Cashore or
Leviathan by Scott Westerfeld
Manga:
Made in the Abyss by  Akihito Tsukushi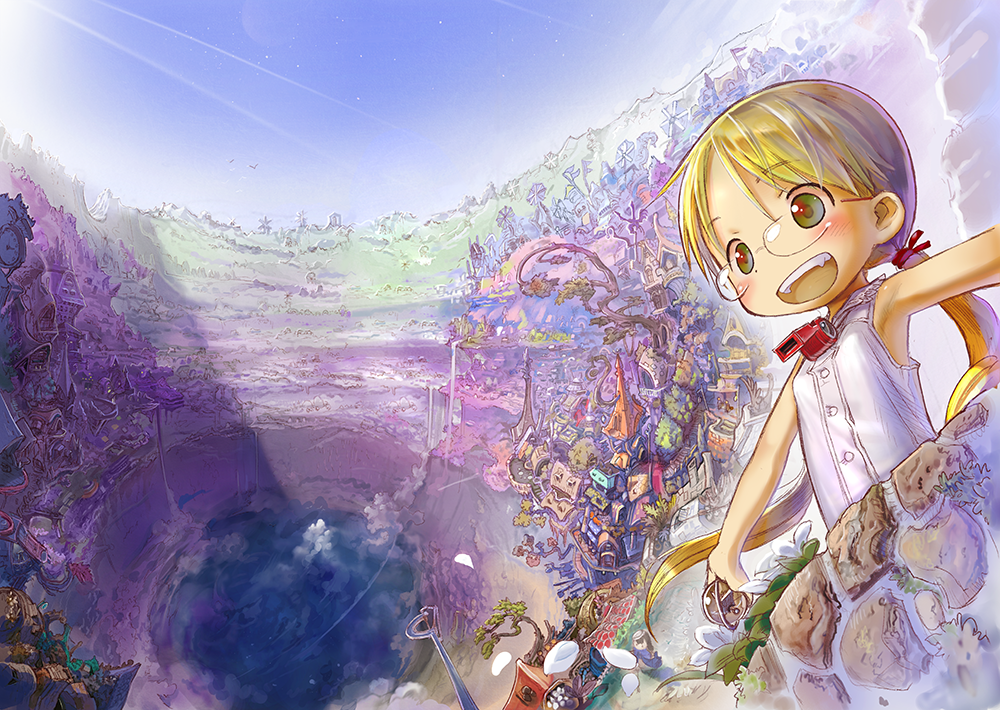 Both places have their own share of dangers, but would be SOO amazing to visit in real life. Especially all those exotic creatures!
Favourite non-human character from any book you've read?
I primarily read books about people so I could totally just choose one, or so I thought. Once I started…well yeah…
Fell from Fell by David Clement-Davis
Soren and Gylfie from Guardians of Gahoole by Kathryn Lasky
Cinderpelt from Warriors series by Erin Hunter
Faithful from Alanna by Tamora Pierce
Rannoch from Fire Bringer by David Clement-Davis
Beast from the Jane Yellowrock series by Faith Hunter
What was a book that you didn't like as much as you were expecting to?
Mystic by Jason Denzel
How do you track the books that you read (if at all)?
MAL for manga
Goodreads for everything (books, manga, graphic novels)
And finally, one fact that not many people know about you?
…umm…a family member and I recently built a new bookshelf for my overflowing books! Yeah! Of course…I already need another one, lol.
I've known my current friends for many, many years so there isn't anything I can think of that they don't already know…so I guess I just went with something I haven't mentioned on my blog yet. 
My Questions
Kiss, marry, kill. Which character (book/movie/manga/game/etc.) would you want to Kiss, Marry, or Kill?
Do you still remember your favourite childhood book/TV show? If so what is it?
What are some of your favourite characters?
Is there a TV show/movie release you're really looking forward to this year?
iPhone or Smartphone?
Do you have any hobbies other than reading?
Have any hated/really disliked character(s)? Name your most despised book/manga/graphic novel/show/etc. character(s).
What was the last book/manga/graphic novel you read (or anime/show/movie watched) that turned out to be unexpectedly better than you had anticipated?
Which book/anime/manga/show has recently made the most impact on you?
 Which fictional magic system do you wish you could be a part of? (Includes: any Anime, Manga, Movie, Novel, Comic, Graphic Novel, or T.V. show) 
What is your favourite blog post? (one that you've done recently)
Nominations
Please check these bloggers out if you haven't already. I couldn't pick everyone that deserves it, but these are some of the best blogs I've come across!
Also, I know most of you have done this award at some point, so if you're one of those people, seriously, no pressure. Please just consider it a honourable mention if you're not up for doing it again. I just really wanted to give you a shout out. Thanks for reading!